Based on their cultural and traditional values, Nepal is a home to 10 world heritage sites. Furthermore, 7 of these sites are stationed inside Kathmandu Valley. Nepal Trip Planner will give you a moment to enjoy these tempting sightings.
Pashupatinath Temple:

Nepal tour is incomplete without visiting the greatest Hindu temple and one of the world's most famous temple and visited by millions of people from all around the world. One of the 10 heritage sites in Nepal and also the most popular temple of Lord Mahadev, Pashupatinath located in the heart of Kathmandu Valley making it a must see for religious and spiritual Nepal travellers. Everyday more than 10,000 devotees comes to worship Lord Shiva from different parts of the globe.
Swayambhunath Stupa (Monkey Temple):

One of the most enticing views in Kathmandu tour package, this Buddhist shrine is also a holy site for both Buddhists as well as Hindus. Since this is a dwelling place for hundreds and thousands of monkeys, Swoyambhu is also commonly known as the Monkey Temple. This place also let the viewers to see the magnificent view of Kathmandu valley as a whole which is another reason why Swayambhunath stupa is a must visit whilst travelling in Nepal.
Patan Durbar Square:
Located at the heart of the city, Patan Durbar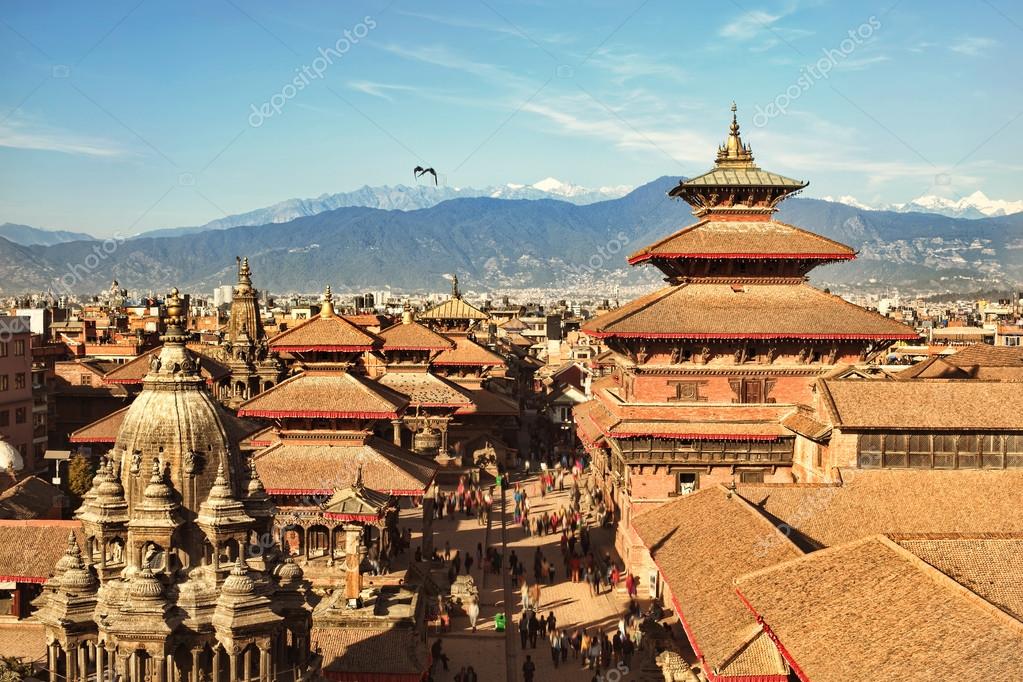 Square, is one of the finest ancient palaces in Nepal famously loved for the royal architectural perfection. It is also the most ancient city among the three cities of Kathmandu Valley. Some significant appeals of this durbar square includes the patan museum, Mahaboudha Temple, Hiranya Vanya Mahabihar, The Golden Temple, The renowned Krishna Temple, Taleju Bhawani Temple, Vishwanath Temple, Bhimsen Temple and many more.
Kathmandu Durbar Square:
Standing tall in the centre of Kathmandu,
this durbar square is a sovereign from the ancient rulers of Kathmandu when Nepal was not a unified country. The architecture of the Palace was influenced by Western as well as Eastern culture hence giving the viewers a prototypical fused scenarios of both the cultures. The Taleju temple, Kaasthamandap, The Jaggannath Temple, Swet Bhairav and Kal Bhairav are some of the important monuments not to be missed while planning for Kathmandu tour and Nepal trip.
Bhaktapur Durbar Square:
Bhaktapur Durbar Square lies 13 kms
east to Kathmandu and is the most visited and largest complexes of Kathmandu valley. Comprising of many sub complexes including durbar square, taumadhi square, dattatreya square and pottery square, this place is also a paradigm of a hamlet of pottery. Some of the important artifacts of Bhaktapur Durbar Square are the Nyatapola (5 storey) temple, statue of the king Bhupatindra Malla, Vatsaala temple, Golden gate, Lion's gate, Mini Pashupatinath temple and dozens of other temples and monuments playing an important part in flourishing tourism in Nepal.
Boudhanath Stupa:
One of the largest spherical stupas of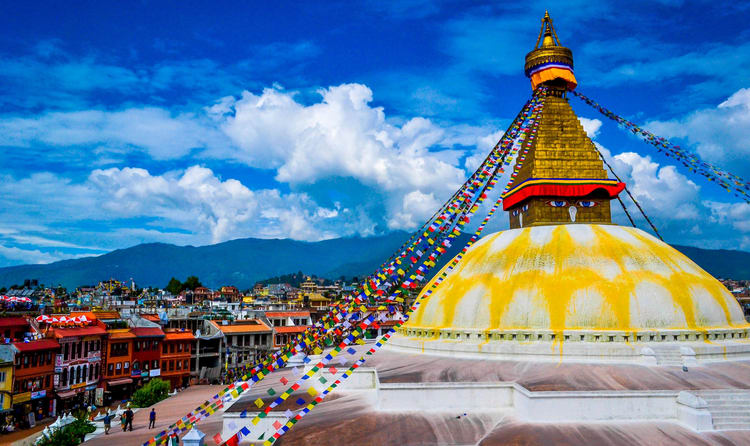 the world, Boudhanath or Bouddha used to be an ancient route for Tibetan traders. Popular not only for the gigantic stupa, Boudha also has a religious significance for followers of Lord buddha including Nepalese as well as Tibetan monks. This stupa is comprised of the charismatic golden crown and is surrounded by the prayer wheels encrypted with Buddhist chants. Boudhanath will allow you to see some of the incredible and eye filling sightings making it a fabulous Buddhist cosmos. Among numerous relics of Boudhanath, portraylas of Mount. Meru, Eyes of Buddha, 16 sided walls are some to be highly remarked while planning for a Kathmandu tour.
Chitwan National Park:
Among many extraordinary tour packages
of Nepal Trip Planner, Chitwan National Park is also an exotic and exciting spot to get a complete natural view with 68 different species of mammals for Nepal travellers. An extremely rare and splendid species of rhinoceros, the one horned rhino along with royal bengal tiger, Asian elephant, Gharial, sloth bear, many species of wild monkeys and birds are inhabitants of Chitwan making the park a bestower for promoting Nepal Tourism.
Changunarayan Temple:

Narrated as the most primitive and archaic temple of Nepal, this holy temple illustrates the reincarnation of Lord Vishnu as Narayana. We have included a holy attend to this antique temple in our packages of Kathmandu and Nepal tourism. The temple was designed in a two-tiered pagoda style. The statue of the lord is guarded by the mythical beasts and animals around the corners of the shrine. The corners are also decorated with meaningful architectural creations making the temple of a great value to both the hindu culture and Nepali artifacts.
Lumbini (Birth Place of Gautam Buddha):
This popular Buddhist pilgrimage site located in Rupandehi District which according to the mythology i
s believed to be the place where Lord Gautam Buddha was born and took his first 7 steps. Today, this place is one of the famous pilgrimage sites for Hindu and Buddhist followers from Nepal as well as around the globe due to its religious and mythological value.
The pillar of Ashoka is another ancient sanctuary believed to be built by the emperor Ashoka and is also a major sight to see in Lumbini. Other sacred and major sightings includes The Maya devi Temple, Myanmar Golden Temple, World Peace Pagoda, Dharma Swami Maharaja Buddha Bihar, China Temple and the Lumbini Museum.
Sagarmatha National Park:
Established in 1976, Sagarmatha National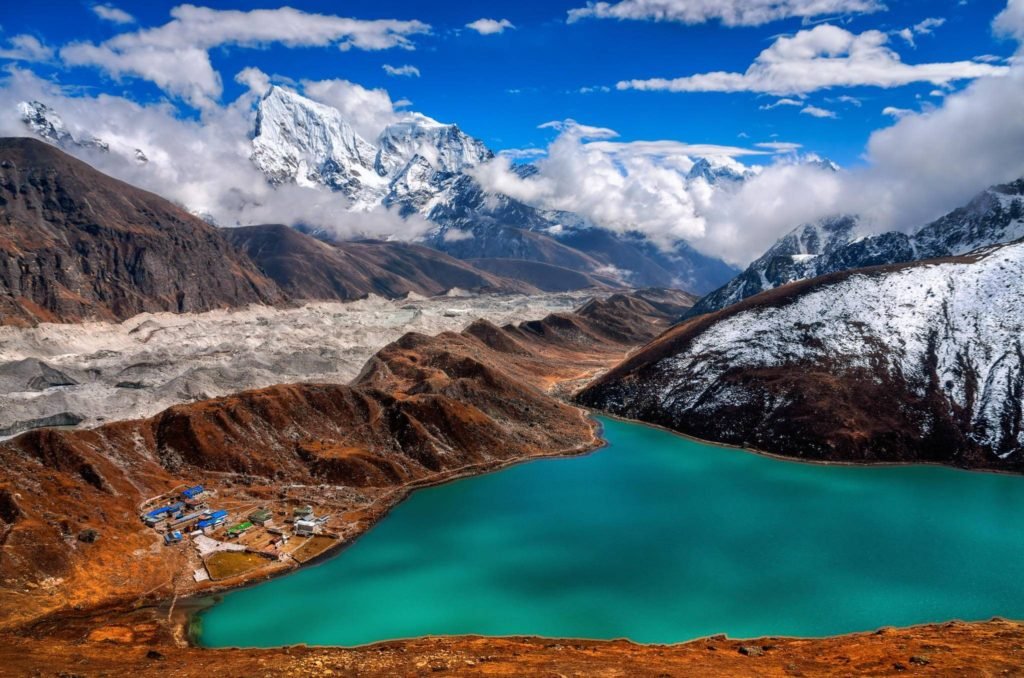 Park is the first established national park of Nepal dominated by Mount Everest and its located in Solukhumbu. This park is iconic as the domicile of many important birds and floras like rhododendron, the national flower of Nepal, blue lines and bamboos. Sighting is rare species like snow leopard and pandas have also been noted in this park. Tourism in this area began as early as 1960. A fitting place for trekkers and hikers, this place is a must go when you are trekking the Everest Base Camp.